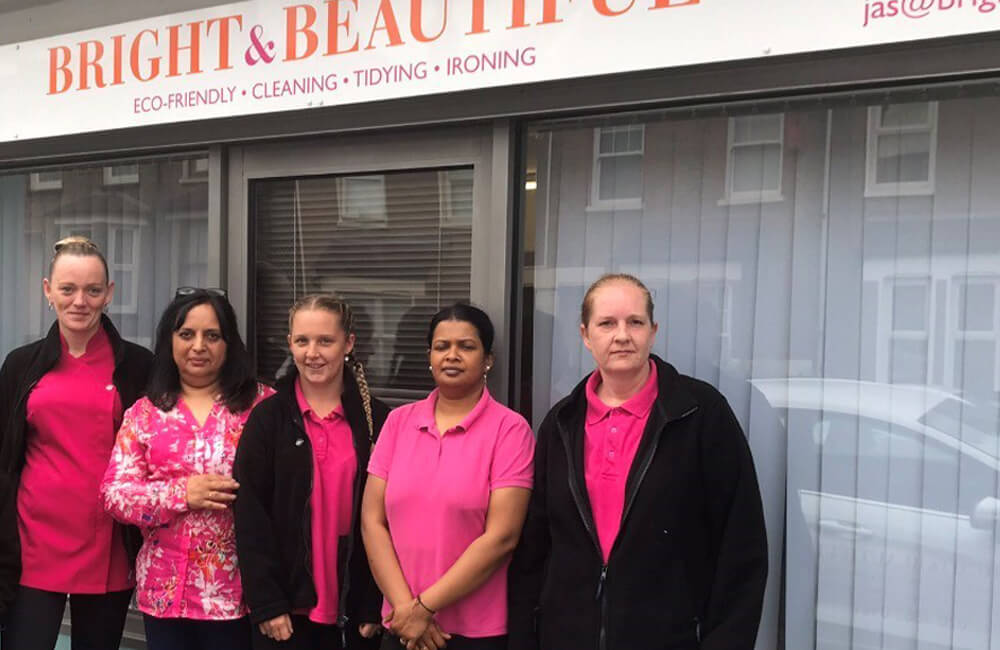 I have no restrictions to my growth!
I enjoy the fact that I am also building a business that can become a legacy, something I can pass onto members of my family. I have the opportunity to make this business as big as I would like as there are no restrictions. It all depends on me!
Jas Dhillon-Manchanda
Bright & Beautiful Bromley
Name: Jas Dhillon-Manchanda
Franchise Area: Bromley
Year business started: 2017
Members of Staff: 13
Your Background: "I worked in Adult Education for 17 years, prior to purchasing this franchise. I had many years business experience as I had built a successful retail business and a property business previously."

Did you have any previous industry experience? "I did not have any experience in this field."

Why did you want to start your own business? "I have always been involved in businesses. I had sold my retail business and was looking for something else that would be less time consuming, something that was flexible and Monday to Friday. I also wanted to leave my place of employment too and build my own business once again."

Why Bright & Beautiful? "I researched lots of businesses and franchise models and I choose Bright and Beautiful for the following reasons:"
The brand image and company ethos really appealed to me. The staff are fully employed and given opportunities to progress within the business.
I wanted flexibility, something that isn't 9 to 5. This is an excellent business for those with children or for grandparents too. If I am required to do school pick ups and drop offs, I can do so and fit it in within this business.
I like that I can make this business as big as I would like and there are no restrictions. It all depends on me!
The support available from Head Office is fantastic, I do not feel I am alone if I have a problem or concern.
What do you enjoy most about owning a Bright & Beautiful business? "I like the flexibility, the employment opportunities I can offer local people and the fact I am building a business to be proud. One which is now recognised by local residents as the company that goes the extra mile. I also enjoy the fact that I am also building a legacy business which can be passed on to members of my family. Oh, and the excellent feedback from clients!"

What has Bright & Beautiful enabled you to do which you couldn't have otherwise? "I have more free time and flexibility, but most importantly I have a great sense of achievement in establishing myself within the local community."
What advice would you have for those looking into starting a franchise? "Choose something that suits you and remember that success does not happen overnight, but it will happen if you follow the model and don't give up!"
What have you learnt about yourself during your time as a franchisee? "I have gained confidence in managing staff and gaining new clients as well as expanding my knowledge in employment law and legislation. And of course, I've learnt lots about running a business in this sector."
What do you like to do in your spare time? "I love gardening, crafting and I enjoy spending quality time with my family."
What are your personal goals for the next 5 years? "Be the leading domestic cleaning company in my area!"

How did you reward yourself when you hit your first business goal? "I did not personally reward myself, but I prefer to put more into the business. I want to become more visible, so we purchased a branded car which increased enquiries!"

How beneficial is the ongoing training? "It's very useful to meet other franchisees and to have head office meetings that encourage me to develop the business."

What are the advantages of being part of a franchise organisation? "You are never alone. It's Excellent!"